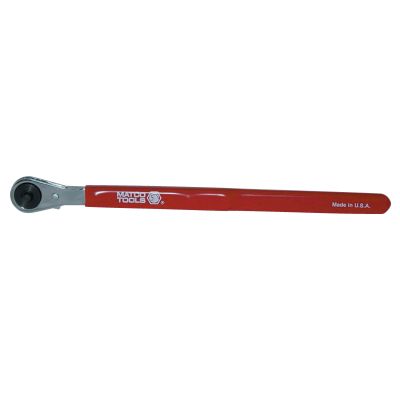 6529H3/16" HARLEY DAVIDSON RATCHETING ROCKER BOX WRENCH
6529H 3/16" HARLEY DAVIDSON RATCHETING ROCKER BOX WRENCH
Features & Benefits
Used for removal and installation of all Harley-Davidson Evolution motor rocker box covers.
9-3/4" long chrome-plated single-end reversible ratcheting wrench.
Wrench contains 1/4" drive with 3/16" replaceable Allen bit, and vinyl grip.
Wrench is low-profile to allow clearance between the frame and engine; long handle for increased reach.
Return Policy
Return for refund within: 30 days
Return for replacement within: 30 days
3/16'' HARLEY DAVIDSON RATCHETING ROCKER BOX WRENCH
3
3
absolute need!
Great tool for those hard to reach rocker boxes. works great on other areas as well. Wish it had a little bit better swing and tooth engagement. but time will bring that! great and a must have!
September 29, 2011
You need this!
If you work on HD's this is a MUST HAVE. If you plan on working on an engine in a frame you better spend the little bit of cash on this.
September 24, 2011
THIS PRODUCT WORKS VERY WELL
I HAVE FOUND MANY USES FOR THIS PRODUCT. VERY HELPFUL AND HANDY. I WOULD RECOMMEND THIS PRODUCT TO EVERY H-D TECH.
September 16, 2011