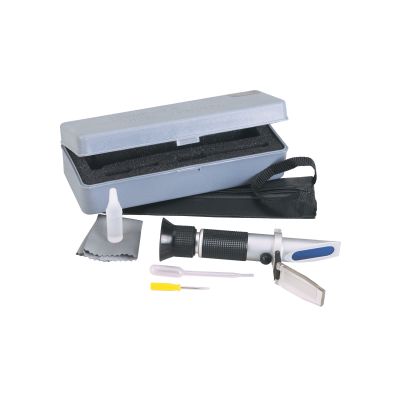 75240COOLANT AND BATTERY REFRACTOMETER
75240 COOLANT AND BATTERY REFRACTOMETER - Features & Benefits
Measures the freezing point of either propylene or ethylene glycol based cooling systems.
Also used for checking the strength of electrolyte solution batteries.
This precision instrument features high-quality optics with ultra smooth focusing. Scale range: 32° F to -60° F.
COOLANT AND BATTERY REFRACTOMETER
1
1
Priceless Tool
Readings are not temperature dependant (inside the shop). Doesn't matter what kind of coolant the customer mixed (brown) you'll be able to test it. This is the style of tool I had in the military while maintaining a huge fleet of vehicles. Saved a lot of batteries and engines.
February 5, 2013