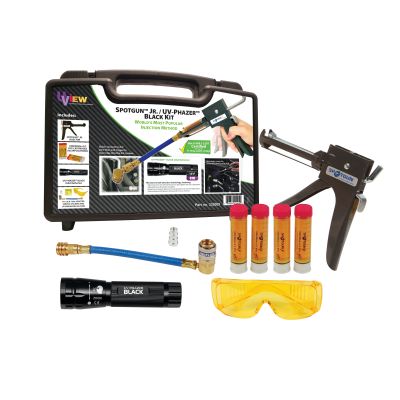 AC332005SPOTGUN JR. UV PHAZER BLK. KIT
AC332005 SPOTGUN JR. UV PHAZER BLK. KIT
Features & Benefits
The Spotgun Jr. is a professional injection system to inject dye into a pressurized A/C system quickly and easily.
Certified to meet SAE J-2297 Dye Standard.
UV-Phazer BLACK with a high power True-UV LED (3 AAA batteries)
Spotgun Jr. injection system with R-12 and R-134a adapters.
Universal A/C dye cartridges (4 x 1oz/30mL)
UV enhancing glasses.
Service Stickers.
Return Policy
Return for refund within: 30 days
Return for replacement within: 30 days