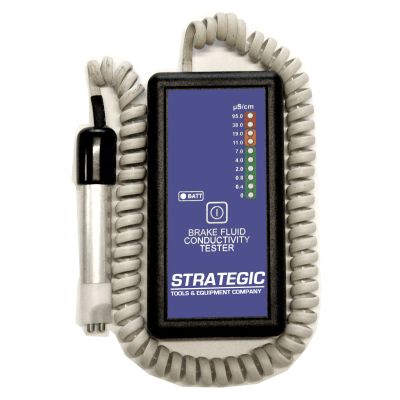 BFCM01BRAKE FLUID CONDUCTIVITY METER
BFCM01 BRAKE FLUID CONDUCTIVITY METER - Features & Benefits
The Brake Fluid Conductivity Meter gives an immediate indication of brake fluid boiling point, an excellent predictor of brake fluid health.
LED's on the tool tell the technician whether the brake fluid is good, deteriorating, or needs changing.
This tool tests DOT 3, 4, and 5.1 brake fluid; DOT 5.0 is silicone-based brake fluid, does not absorb water, and cannot be tested by this tool.