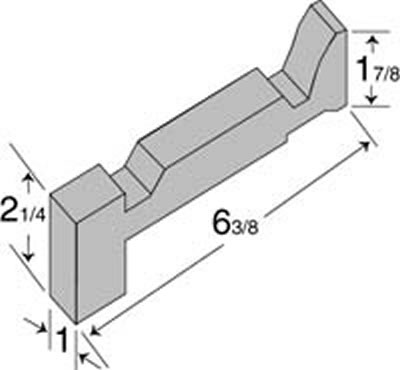 F2AV10-635BUCKING BAR
F2AV10-635 BUCKING BAR - Features & Benefits
U.S. Industrial Tool offers bucking bars in a wide selection of sizes, shapes and weights, enabling the user to pick up the proper bar for the job.
They are heat treated to 38-42 RC and can be repolished many times without changing hardness. Work surfaces are highly polished.
They are cast with Ductile Iron to insure a non porous finish which is very important in order to have that highly polished finish.
It is also possible to have "custom" bars made to your specifications if a quantity is needed. At U.S. Industrial Tool we manufacture our own bucking bars.
Great bucking bar
I recommend this bar to anyone starting out in sheet metal. I really like this bar. This is the most used bucking in my box.
November 14, 2011