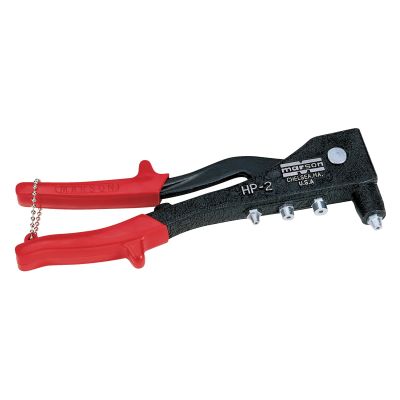 HP2HAND RIVETER
HP2 HAND RIVETER - Features & Benefits
Rivet Gun with four nosepieces
Nose pieces are 3/32", 1/8", 5/32", and 3/16"
Perfect Riveter
We use this Rivet Gun all the time on aircraft in the shop and are always happy with how veritable it is and the performance we have received from the product. Another knock out for Matco! Buy one you wont be disappointed!
December 19, 2011
Great rivet gun
I've borrowed the rivet gun from a friend at works great I can't wait to buy one it works great from small rivets to larger rivets!
October 8, 2011
Comfortable
Comfortable grips and pops rivets with medium effort.
October 21, 2011
4+ years of amazing reliability
I have had this puller for over four years and this has never failed me. A friend used it and went and bought it.
September 30, 2011