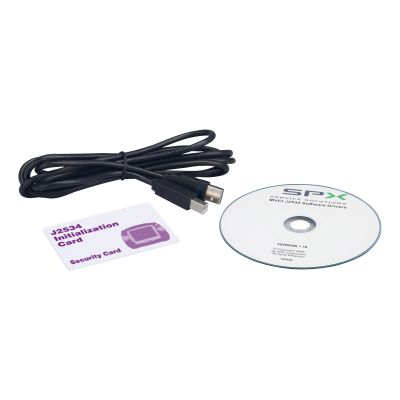 INT3825-08J2534 REPROGRAMMING SOFTWARE KIT
INT3825-08 J2534 REPROGRAMMING SOFTWARE KIT - Features & Benefits
Owners of Interceptor kits can "turn on" the J2534 functionality.
The optional Interceptor INT3825-08 kit includes necessary software and security card to authorize the J2534 functionality.
One time authorization - not a subscription or re-occurring charge.
NOTE: Requires vehicle calibrations to be purchased from the OEM for J2534 reprogramming. Also requires a PC that meets the minimum requirements.