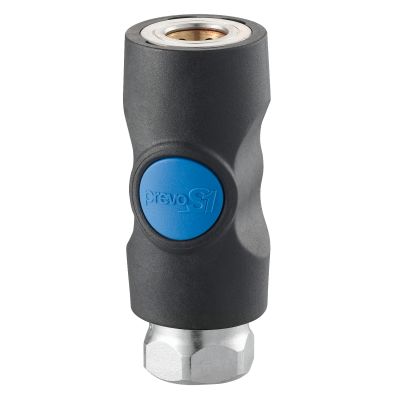 ISI061201SONE PUSH SAFETY COUPLER 1/4
ISI061201S ONE PUSH SAFETY COUPLER 1/4 - Features & Benefits
The simple and quickest safety coupler on the market.
Safety coupler uses the compressed air on the side of the coupling to sustain the first locking phase.
Only when the compressed air is purged it will automatically click to the 2nd phase and release the plug.
Avoids all risks of dangerous hose whip or accidental disconnection. This is a controlled and automatic venting and disconnection.