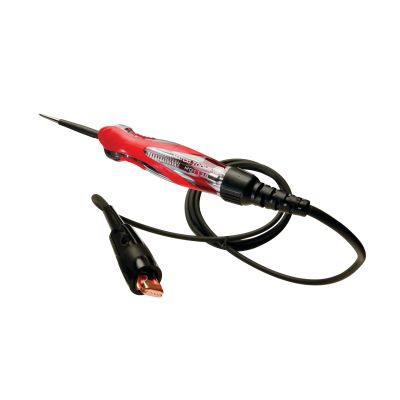 MD113BCIRCUIT TESTER, STRAIGHT CORD
MD113B CIRCUIT TESTER, STRAIGHT CORD - Features & Benefits
Designed for testing electrical circuits and locating shorts, grounds, and open circuits.
5-foot straight heavy-duty cord.
Checks 6- and 12-volt systems.
Slim style replaceable bulb.
Positive contact-molded strain relief.
Heavy-duty, stainless steel probe with insulated shaft.
Heavy-duty clip with positive soldered connection.
CIRCUIT TESTER, STRAIGHT CORD
1
1
This product is well worth the money.
I only got to use it a few times since i bought it but it is easy to use and has a good straight cable.
March 31, 2013