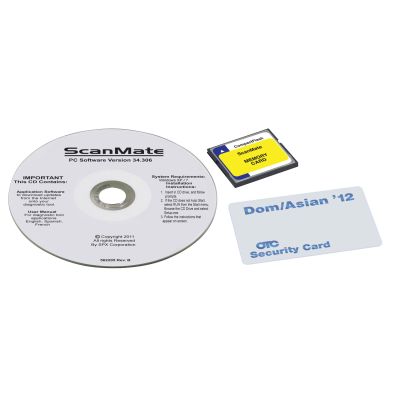 MD1350-362012 DOMESTIC/ASIAN SOFTWARE
MD1350-36 2012 DOMESTIC/ASIAN SOFTWARE - Features & Benefits
New 2012 Domestic and Asian Software for the Pro Scan
Domestic coverage highlights include 1,000 new systems 2,200 new Vehicle-ECU combinations 2,400 new Actuation tests, and 300 new Adjustment tests.
Asian coverage highlights include 480 new systems, 1,680 new Vehicle-ECU combinations, 1,500 new Actuation tests and 140 new Adjustment tests.
Oil Light Reset Procedures have been updated for all vehicle manufacturers.