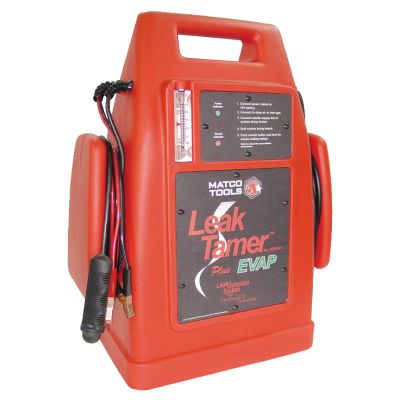 MD6521 EVAP SMOKE MACHINE
Features & Benefits
Uses patented UltraTraceUVTM technology ? the only OEM-approved dye available.
Easy, effective, versatile tool to help technicians diagnose EVAP trouble codes on domestic and import cars and light trucks.
Built-in flowmeter to verify flow.
Solid-state circuitry improves reliability and ensures more consistent smoke output, runs on 12 volts DC.
A wide assortment of accessories make the Leak Tamer Plus Evap a versatile tool for quickly locating different kinds of leaks.
User refillable.
One button on and off Safety Feature designed to shut off air flow when the machine shuts off.
Can be used with shop air supply or Nitrogen if required with air inlet filter for extended life.
Includes: Cap Plug Kit, Exhaust cone, Spotlight, 2 service port adapters and Owners Manual.
MD6521N EVAP Smoke machine includes the a Nitrogen Regulator and hose.
Return Policy
Return for refund within: 30 days
Return for replacement within: 30 days
waste of money
save your money, this thing is junk. waste of money
July 6, 2012