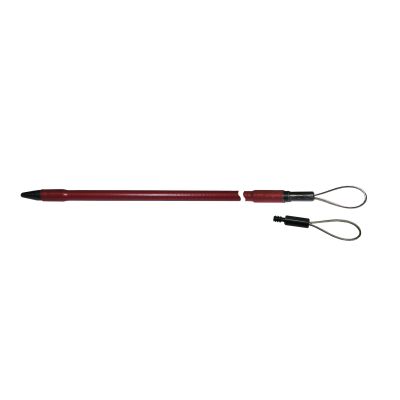 MEG20MAWIRE PULLER 20"
MEG20MA WIRE PULLER 20" - Features & Benefits
Designed to aid installation of wires and cables, this tool saves time when routing wiring for speakers, stereos, alarms, telephones, or any other accessory that requires wiring.
This tool is ideal for all automotive, marine, aviation, industrial, and home wring installations.
Flexible nylon coated body features small and large wire gripping baskets, packaged in vinyl pouch.
One of the best tools
I use this thing on a daily basis, if there is a wire to be ran, this is the perfect tool, under carpet, in door boots, anywhere...
December 9, 2011
excellent wire puller
if you gotta pull a wire on a bulkhead/firewall harness. this works pretty well. only thing was the finger-trap looking things that hold the wire you're pulling tends to break after alot of use.
October 19, 2011