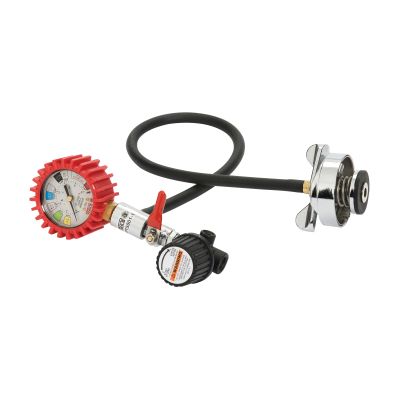 MPT5001-1COOLING SYS PRESS PUMP
MPT5001-1 COOLING SYS PRESS PUMP - Features & Benefits
Shop Air Powered Cooling System Pressure Pump. This is the pump only out of the MPT5001 Large Truck Cooling System Pressure Tester.
Uses shop air (not manual labor) to generate pressure in acooling system.
Compatible with existing cooling system adapters
Pump comes with a cooling system adapter selection guidebook.
Pressure regulator allows for rapid and precise pressure generation.
Cap features a rotating lever for safe pressure release and a safety spring that releases pressure above 30 psi.
COOLING SYS PRESS PUMP
1
1
Awesome tool
This tool is great for pressure testing coolant systems on large trucks. It's great not having to pump the system up by hand. Well worth the money
September 3, 2011