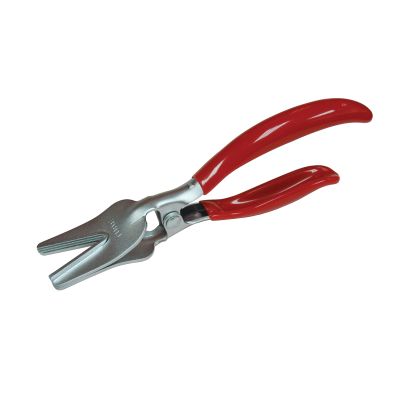 MST500HOSE REMOVER PLIERS
MST500 HOSE REMOVER PLIERS - Features & Benefits
Features a ribbed edge inside the plier tip to firmly grab the steel tube to provide an anchor for removing rubber hoses up to 1/2".
Cushion gripped and spring loaded for ease of use and pulling force.
One tip wedges and grabs the steel tube, while the other pushes off the rubber hose.
time saver
This is a great tool to have prevents one from damaging hoses. I also use it to remove door panel fasteners.
October 9, 2011