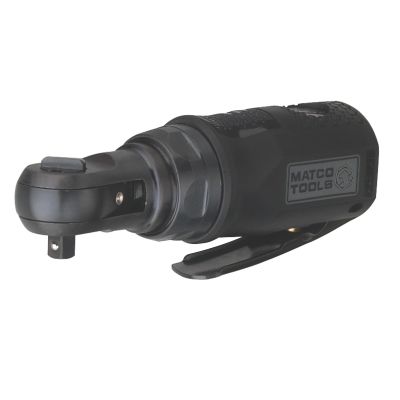 MT28341/4" PALM AIR RATCHET
MT2834 1/4" PALM AIR RATCHET - Features & Benefits
Composite housing design for improved look and comfort.
Throttle lever with tapered valve provides speed control.
Built-in regulator to control power.
Tumbled cylinder and motor system provide additional speed and power.
MT2834PC - Optional head boot available
Matco patented head design with built in grease fitting.
Working Torque: 2-25 ft. lbs.
1/4'' PALM AIR RATCHET
2
2
OUTSTANDING TOOL
VERY VERASTILE, INEXPENSIVE, POWERFUL ENOUGH AND VERY DURABLE
October 19, 2011
if your hand fits so does the ratchet
this ratchet has saved my knuckles time and time again i bought it two years ago and love it
October 2, 2011