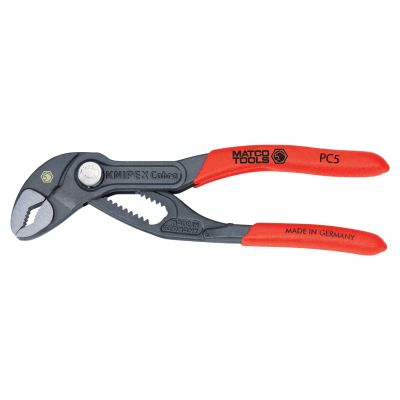 PC55 IN COBRA PLIERS
PC5 5 IN COBRA PLIERS - Features & Benefits
Compact 5" size fits in tight, confined spaces while still providing the full range of Cobra pliers features.
Self-gripping jaw design won't slip on nuts or bolts and allows operator to use one-handed downward pressure instead of having to squeeze both handles to grip an object.
Capacity 1/8" to 1 1/16"
Patented pushbutton adjustment mechanism (memory button) retains jaw size position saving operator time and making the tool fast and easier to use.
13 adjustment positions allows for a precise fit on pipes, nuts & bolts.
Thin head design provides easier access in tight locations.
Box joint construction for greater overall strength.