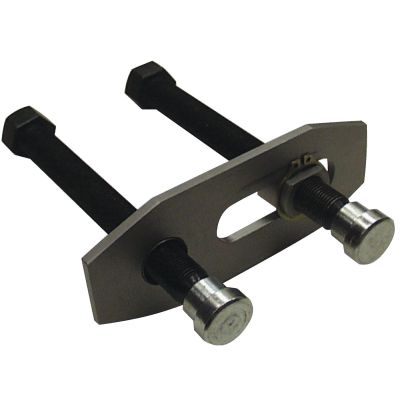 PS36600UNIVERSAL PAD SPREADER
PS36600 UNIVERSAL PAD SPREADER - Features & Benefits
Universal Disc Brake Pad Spreader works on dual and single-piston calipers.
Threaded rods are easily changed to accommodate single and double applications.
Works on Ford and GM front-wheel drive cars with single piston brakes.
Also works on the following dual piston applications: Ford F-Series Trucks, E-Series Vans, GM Lumina, Cutlass, Regal, Grand Prix, and Corvette.
UNIVERSAL PAD SPREADER
1
1
very helpful
This tool helps get brake jobs done faster. It has paid for its self many times over. A must have.
December 8, 2011