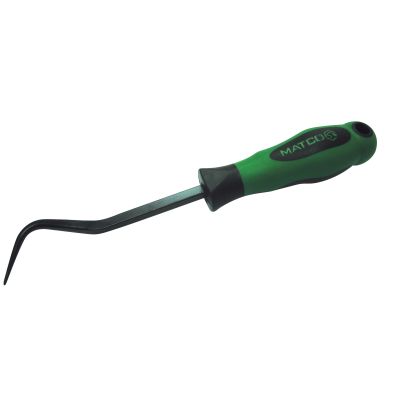 RTG1MBRADIATOR HOSE TOOLS
RTG1MB RADIATOR HOSE TOOLS - Features & Benefits
Matco's exclusive ergonomic handle
Removes radiator hose from clamps and fittings.
Pulls cotter pins
Overall length: 9"
RTG1MB - Green
RTO1MB - Orange
Sturdy hose puller
Great for charge air hoses and radiator hoses never slips out of my hand and easy to see color
December 16, 2011
Nice tool to have.
Wonderful tool to have in your toolbox. I bought this tool over a month and a half ago. It pays for itself and is not real expensive. Nice quality tool and easy to identify. I would recommend this tool to everybody. I have used this tool to get clamps off that have been on for a long time and to remove coolant lines, and charge air cooler lines.
September 16, 2011
great tool
makes taking off hoses alot easier its a must have for techs.
October 11, 2011
Helps
Makes removing hoses and clips easier. must have tool.
October 9, 2011