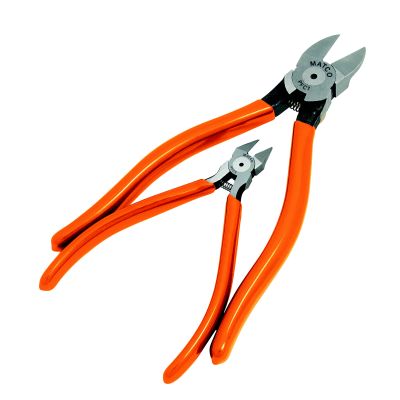 SPFC22 PIECE FLUSH CUT PLIERS SET
SPFC2 2 PIECE FLUSH CUT PLIERS SET - Features & Benefits
Flush cut blades minimizes fly off and give a true flush cut to the wire ends.
PFC5 - 5" Tapered head plier
PFC7 - 7" Oval head plier
Includes length sizes: 5", 7"
2 PIECE FLUSH CUT PLIERS SET
1
1
Superior quality and performance
Much better than other brands. The PFC5 is awesome for smaller work. The PFC7 is tough enough to handle "real" work. You too will be pleased. I've had mine for 3 hard years. They still work and look like new.
December 8, 2011