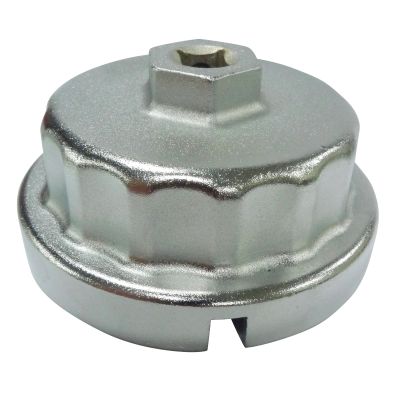 TOY112TOYOTA OIL FILTER WRENCH
TOY112 TOYOTA OIL FILTER WRENCH - Features & Benefits
This oil filter wrench provides multiple contact points that engage the housing cap for easy removal.
OE design and quality housing wrench fits Toyota and Lexus 6 & 8 cylinder applications.
Standard cap wrenches will slip or round off.
3/8" drive with 27mm hex / 64.5mm with 14 flutes.
TOYOTA OIL FILTER WRENCH
2
2
Can say anything about it
Expensive but work of art. QUALITY! It is a must tool for Lexus and Honda owners.
March 21, 2013
Great product!
I bought this because I recently bought a 2011 Toyota Tundra V8 and then discovered that my old oil wrench wouldn't fit very well. I read other sites that said people would destroy other oil filter wrenches without the teeth like this one. This was very easy to replace the filter and I did not have to got through all the extra steps for if you don't have this factory technician style wrench. It is worth the cost of no headache.
November 30, 2012