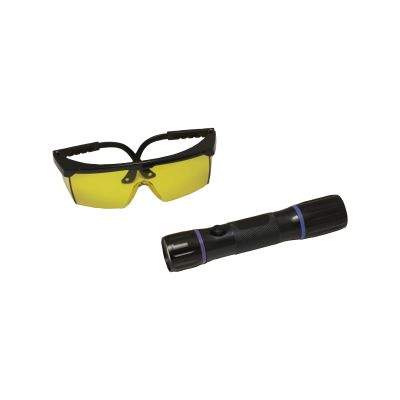 TPAC2WAVTRUE UV BLUE LEAK DETECTION FLASHLIGHT
TPAC2WAV TRUE UV BLUE LEAK DETECTION FLASHLIGHT
Features & Benefits
Dual-head flashlight that features a high-output true UV LED at one end and a super-bright blue light LED at the other.
Power comparable to high-intensity 150-watt lamps
UV LED fluoresces all popular universal/ester and PAG A/C dyes without the need for yellow-glasses.
Blue light LED works with all oil-based dyes, including difficult-to-fluoresce yellow dyes with included yellow-glasses.
Comes complete with a belt holster, 3 ?AAA? batteries and fluorescence-enhancing glasses.
Return Policy
Return for refund within: 30 days
Return for replacement within: 30 days