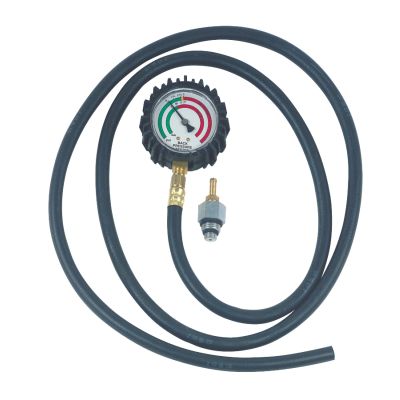 TU29PBACK PRESSURE TESTER
TU29P BACK PRESSURE TESTER - Features & Benefits
Enables Technician to test exhaust back pressure thru oxygen sensor.
Oxygen Sensor adapter includes M12 & M18 thread.
Special Gauge has two multi-colored bands - idle and 2500RPM, with pressures shown in PSA and bar.
Hose is 6 feet long to allow testing from the drivers seat.
Do not recommend
First time I used the product it broke on me now my needle doesn't read zero anymore. The needle now stays on the far end of the red portion.
January 6, 2013