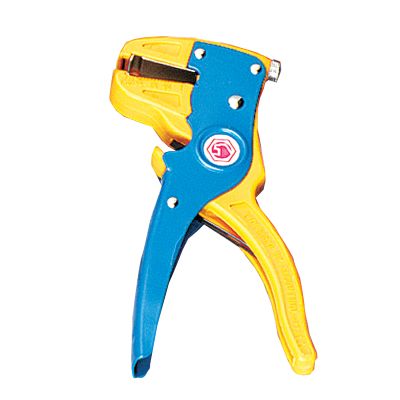 WCS190AWIRE STRIPPER
WCS190A WIRE STRIPPER - Features & Benefits
Made of glass fiber reinforced plastic for strength and rigidity
Cuts and strips solids or stranded 12-22 gauge wire with single or multiple conductor
Automatically adjusts to wire size
Clean, nick-free results
CAUTION: Not designed to strip Teflon or similar insulation.
Standard equipment on our trucks
we issued these on our service trucks and we love them, they strip even the caked on, oily wires.
October 1, 2011
An absolute must for an audio/electronics guy!!
I had my first set of these strippers about 12 years ago. They lasted me up until about a year ago...being used at least 5 days a week. The only reason they failed is because a PT green employee tried to strip 4ga with them! I called my Matco Distributor and bought another set that same day. I use these to strip wire anywhere from 18ga to 8ga - even though the aren't rated for it, they do the job beautifully. If you don't own these wire strippers, you should!
October 13, 2011
wire strippers
these are decent strippers, ive had a couple different kinds and these do pretty good on the smaller gauge wire, the bigger gauge wire and thicker nomex covering is a little difficult but it also has an adjuster on it to open and close the teeth more or less to the size of the wire you are stripping
December 18, 2011
very good strippers
i use these quite often. gauge adjustment and length of strip easy to control. wire cutter a plus! a defintate goto tool.
January 23, 2012
Best stripper ever!
This is far most the best stripper on the market! Cuts down time and struggles!
November 14, 2011
Does what it's supposed to
the wire stripper works great. also very durable, i have dropped it several times from numerous heights and works just as well as when i first bought it.
October 25, 2011
Great
well built and great for quick easy wire stripping would recommend to anyone
November 2, 2011
Great to use!
This product made my electrical work so much easier and allowed me to finish my work quicker. This is a great product.
October 20, 2011