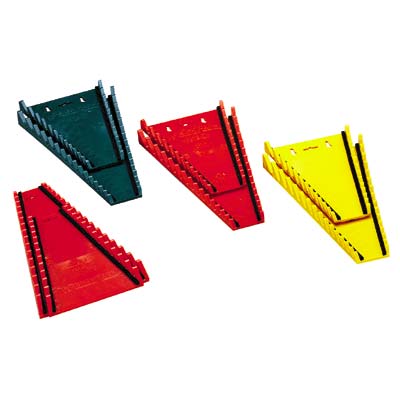 WRY15WRENCH RACK CAD YELLOW 15 SLO
WRY15 WRENCH RACK CAD YELLOW 15 SLO - Features & Benefits
12 Slot and 15 Slot Wrench Racks
Saves space.
Padded feet to prevent movement.
High impact material.
WRENCH RACK CAD YELLOW 15 SLO
1
1
great
These are nice racks. THey keep the wrenches tilted at a low profile so they will fit in the skinny drawers of your box. I also like the cushioned slots. They keep the wrenches from clanking against each other. Also, these racks are open so you can just put the wrench in, you don't have to push them in like on some racks. Highly recommend these.
October 14, 2011