Technical Education Program
Why Matco
---
Save money through Matco's automotive tech tools and equipment discounts
Build and customize your own automotive tools and equipment kit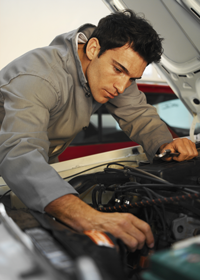 The benefits are many: an extensive line of auto tech tools and equipment to cover every aspect of the job; top-quality, innovative tools recognized as some of the best on the market; outstanding service and support; and membership into a community of technicians that can be a valuable resource as you grow your career. All great reasons, but when you add to that list exclusive discount pricing for Technical Education Members... it's a no-brainer.
Matco Tools and the Matco Tech Ed Program are committed to offering you the best automotive tools and related products and best service in the industry. Our reps can help you decide what you need to get started and unlike some other companies, you can build your own kit with Matco. You're not just buying a tool, you're getting a professional partner.
Matco Has What You Need
Whether you're training for general automotive, paint and body, heavy duty diesel, aviation, alternative fuels, powersports, marine, or stationary power, Matco has all of the tools you need to become a top tech.
Sign up for student discounts