Commercial
24/7 Account Access
At Matco, our goal is to put you in control of your business with us, while supporting you every step of the way. At matcotools.com you'll be only a click away from sourcing new product, reviewing pricing and monitoring existing orders. All you have to do is set-up an on-line account and the rest is just a click away.
---
On-Line Account Management
At matcotools.com/commercial you get 24/7 access to your account within our dedicated Commercial business portal.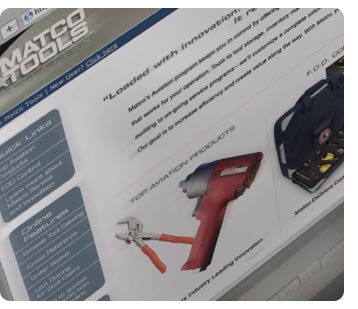 Set-up, manage and monitor your company's account
Easily crossover existing product to innovative, high-quality Matco products
Get customer-specific pricing information before ordering
View account-specific pricing information before ordering
Use multiple search parameters to identify needed products
Customize order before transaction
Matco catalog items are available for on-line order
Easily proceed from catalog item to purchase to checkout using multiple payment options
Electronic order are transmitted securely and accurately
Track orders (only orders placed online)
Matco's extensive tool and equipment inventory makes it easy to convert all competitors' part numbers to Matco. We are at your fingertips via web or phone 24/7/365.