Franchise Opportunities
Are you ready to be in the driver seat for your future?
Matco is the choice for motivated and determined people who are looking to make change happen with the fastest growing mobile automotive tool franchise. We've got the keys to your future.
Becoming a Matco Tools automotive franchise owner is a big decision. You are making an investment in your future and you determine your potential.
DID YOU KNOW?
The majority of automotive technicians and mechanics are required to purchase their own tools.
Technology is rapidly evolving and this is certainly true for motor vehicles. Tools required for regular routine maintenence have greatly changed over the years and even vary depending on the make and model of the vehicle. Specialized tools are needed now more than ever. Matco franchisees are essential to keeping technicians ready and able to do their job quickly and efficiently by making the tools technicians need easily available by having the store come directly to them.
Matco automotive franchises are essential for keeping the world moving.
A SUSTAINABLE, CONSISTENTLY EVOLVING INDUSTRY
There are over 314 million registered motor vehicles in the United States and Canada. Over 890,000 trained automotive technicians work to keep all of those vehicles maintained and working in perfect order. Mechanics and technicians consistently look for the quality tools they can trust to get the job done, and they trust Matco.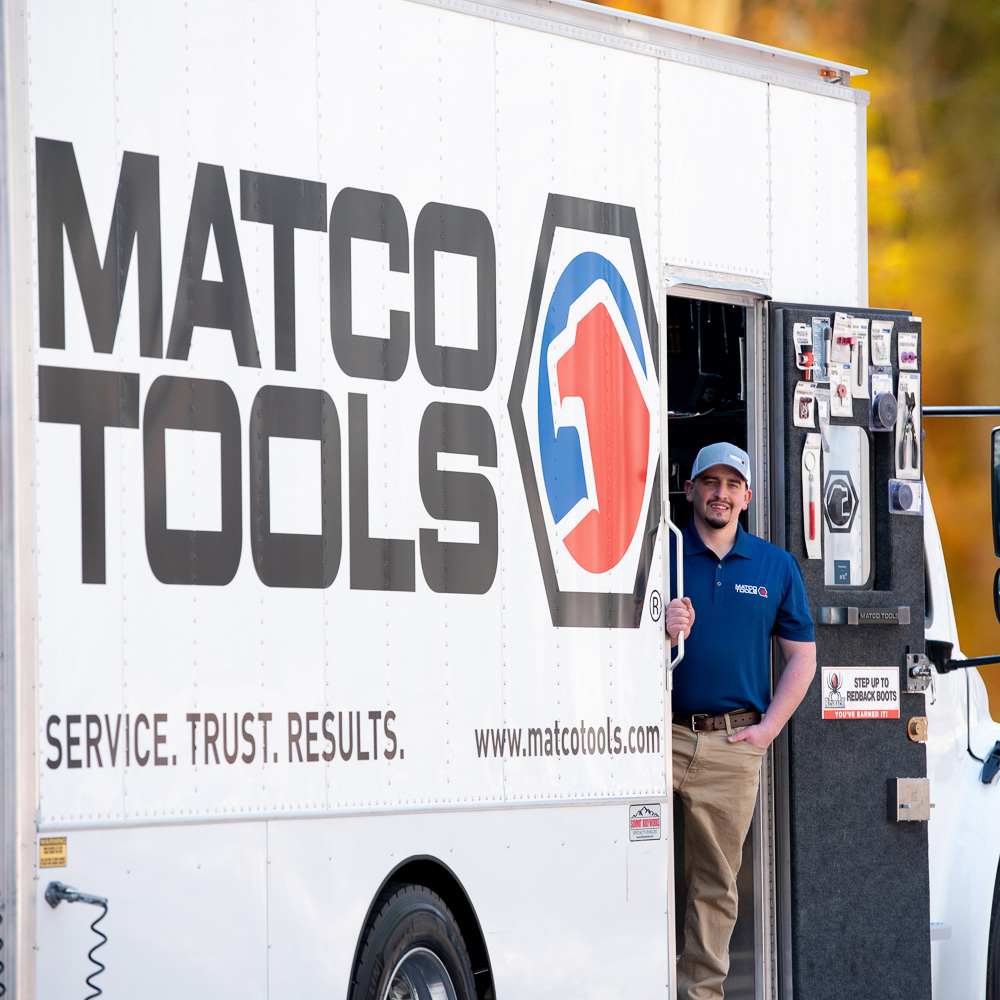 As one of the top tool franchise opportunities, Matco Tools has the fastest growing automotive franchises providing professional tools, equipment, and tool storage for technicians that work in independent repair shops, dealerships, small engine repair, farm and industrial service, marine, motorsports, aviation and more.
Every vehicle needs maitenence and repair and that is where Matco Tools delivery business opportunities come in. Matco offers automotive franchise opportunities that bring over 23,000 specialized tools for the ever-changing automotive industry directly to technicians so they can get the job done right
With over 60 years of national brand experience, Matco offers automotive franchises to qualified canidates and provides them with the tools they need to build their future while they provide the highest quality professional tools and service that technicians trust. From financing start up, to delivering quality products and outstanding customer service, Matco is commited to enabling every franchisee realize the dream of successful business ownership.
Learn more about Matco automotive franchise opportunities.