Technical Education Program
About the Program
Get Access to Our Career Education Discounts
---
Studying automotive, motorcycle, heavy duty/diesel, aviation or watercraft technologies... the all-access pass to the tools and information you need is now only a click away. Plus get 24/7/365 ordering with your student discount on-line, by fax or call one of our Tech Ed Specialists.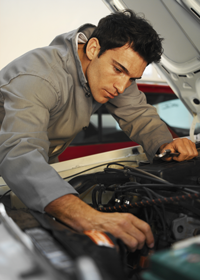 Get Innovation
We're the source for what's innovative in the tool and equipment market. You need the latest technology in order to keep on top of the repair industry for today's vehicles and your future!
Get Performance And Service
Our quality tools and equipment can typically be delivered right to you in less than 7 days. We stand behind our products and so do our 1,500 Matco Distributors serving all 50 states plus Puerto Rico.
Sign up for student discounts